TurboX Easy Compile is a command line tool on Linux, automatically select mirror site to download source,
setup local environment and make compile easily and quickly.
Features
Auto select the nearest site to accelerate the download speed.
Integrated a sdk manager tool to download product source very easily.
Integrated docker compile images to setup compile environments.
Flash device image in emergency download mode on Ubuntu.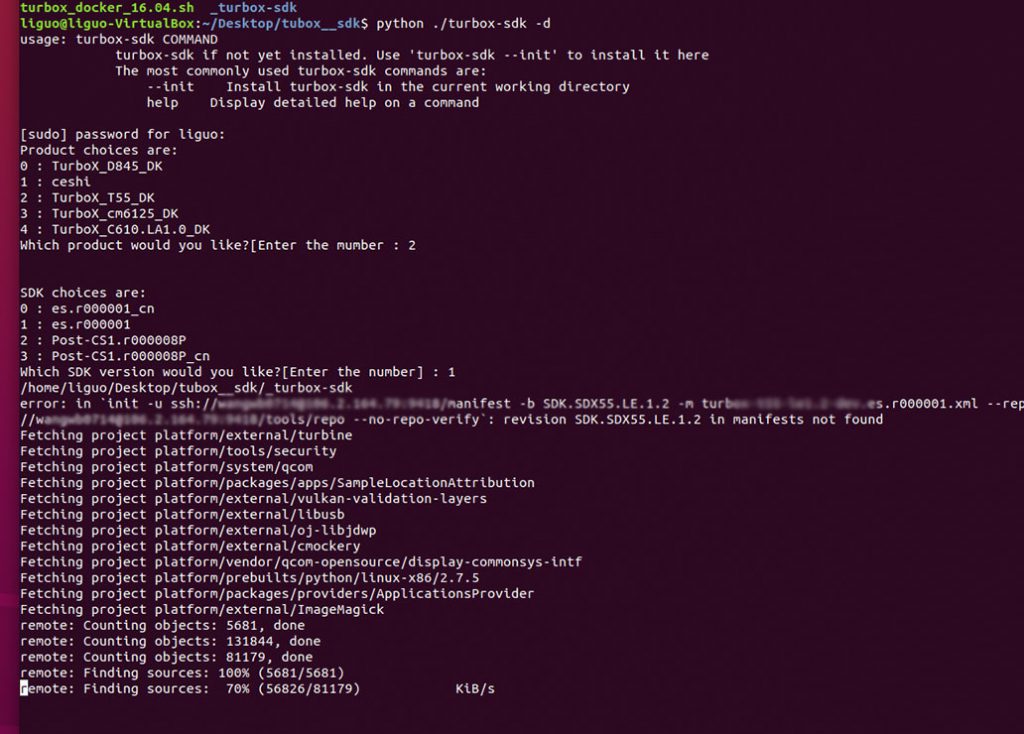 How to make device go into EDL mode (9008 port mode) to do flat build download?
---
1.disconnect the USB cable and power cable from DK board.
2.pressing Force_USB_Boot button, connect the power cable to DK board.
3.keep pressing Force_USB_Boot button, press Power_ON button.
4.after waiting for 5 seconds, release Force_USB_boot button.
5.connect the USB cable to DK board.