TurboX Easy Monitor is web based service running on DK board, users just open a browser
and click the mouse toremotely monitor, set, debug and test easily and rapidly.
Features
System basic information.
CPU and memory usage.
Network Traffic.
Log Capture and download.
More…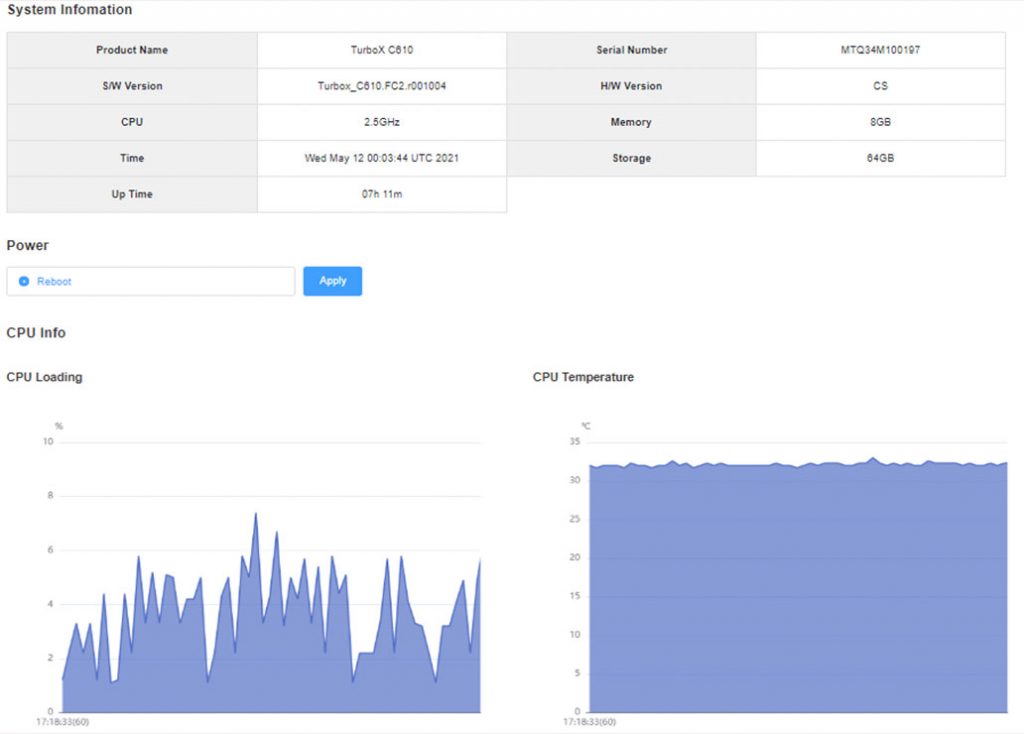 How to make device go into EDL mode (9008 port mode) to do flat build download?
---
1.disconnect the USB cable and power cable from DK board.
2.pressing Force_USB_Boot button, connect the power cable to DK board.
3.keep pressing Force_USB_Boot button, press Power_ON button.
4.after waiting for 5 seconds, release Force_USB_boot button.
5.connect the USB cable to DK board.