Thundercomm Officially Introduces EB5 Edge AI Cube to Market
Beijing, China, Aug.21, 2021—— Thundercomm, the world leading IoT product and solution provider, today introduces its latest outcome: EB5 Edge AI Cube to the market. The Cube is a software and hardware integrated product, featuring on multiple built-in AI algorithms, EB5's strong computing power, and outstanding video encoding/decoding capabilities. It will enable industry players from transportation, manufacturing, coal and ore mining, electricity etc. to evaluate the gains from intelligentization, in a cost-effective and efficient way.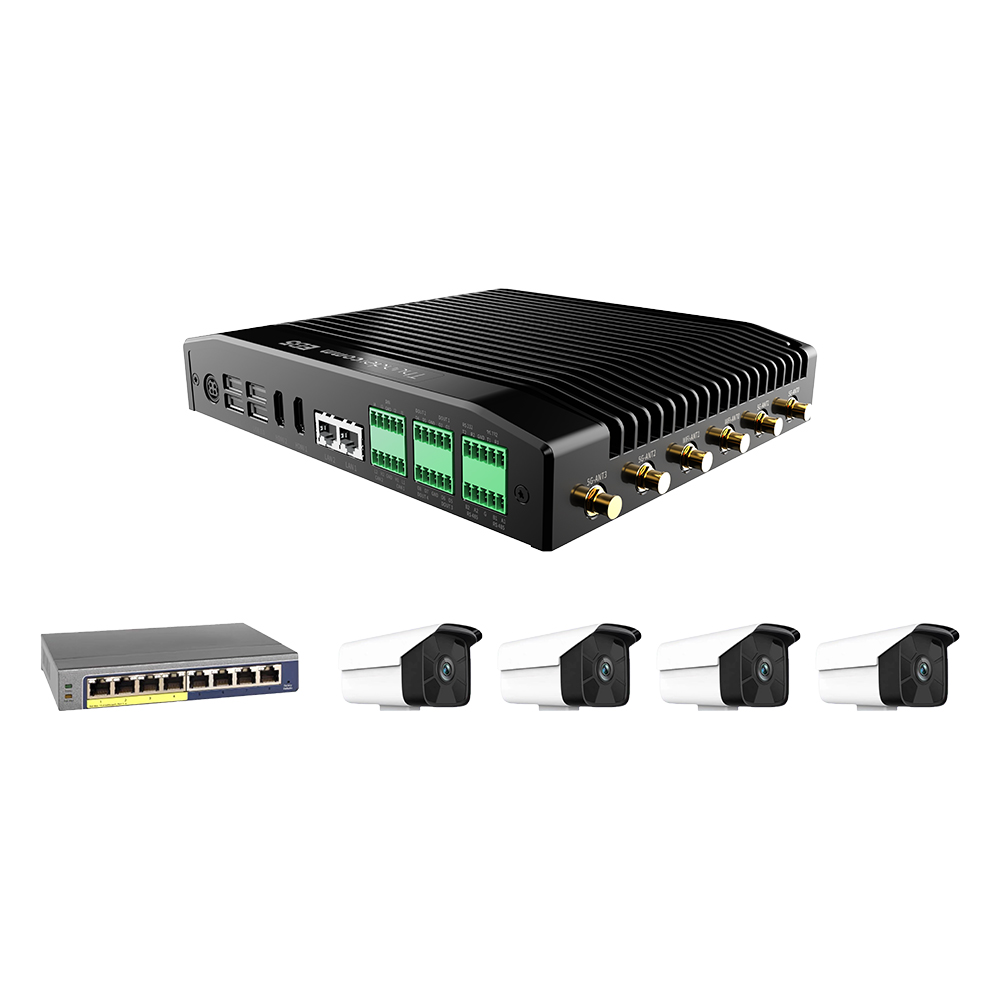 Currently, traditional sectors, represented by manufacturing plants, face the dilemma of high labor costs and low production efficiency. Thundercomm has been committed to empowering firms to reduce costs meanwhile increase efficiency through its advanced technologies including edge computing technologies.
The new portable EB5 Edge AI Cube contains an EB5 Edge AI Box (which incorporates algorithms for license plate recognition, helmet detection, facial recognition, attendance detection, and more), 4 IP cameras, and 1 switch. It is a plug-and-play device that can be flexibly deployed. Even non-technical personnel can use it to deploy AI applications easily. All these features bulldoze an accessible way for corporate clients towards intelligentization. Besides, the edge autonomy allows EB5 Edge AI Cube to work normally without an internet connection. In addition, the multiple built-in algorithms are continuously upgraded and expanded, allowing users to access more intelligent scenarios such as the intelligent safety monitoring and industrial park management.
So far, The EB5 Edge AI Cube has been commercially available. Visit here to get more information.
About Thundercomm
Thundercomm, headquartered in San Diego, is a joint venture between ThunderSoft and Qualcomm. Thundercomm was established to accelerate innovation in the Internet of Things and automotive industry, providing one-stop solutions powered by Qualcomm Technologies. Through its capabilities in operating systems including Android, Linux, and others, abroad software and on-device AI technology portfolio acquired from ThunderSoft, and a global sales and support network, Thundercomm is a valuable and trusted partner to global customers aiming to build high-quality, next-generation products and shorten time-to-commercialization. Learn more at www.thundercomm.com