Smart Petrol Station Solution
Intelligent video monitoring of petrol stations to ensure the safety of filling petrol
Petrol stations work with dangerous chemicals. In daily operations of filling and unloading petroleum, it is paramount to ensure the safety of personnel and property.
Focusing on petrol station scenarios, Thundercomm provides an intelligent video analysis solution integrated with algorithms and computing power to ensure safety in filling and unloading petroleum. Using edge computing and artificial intelligent video analysis, the solution can monitor in real-time dangerous behaviors such as smoking and phone calls, if employee dress properly, and petroleum unloading work flow. The solution upgrades the monitoring and supervision of petrol station from "manual" to "intelligent," improves risk control, and fully guarantees safety.

No longer requires on-site supervisors, significantly saves labor costs

Processing intelligently to reduce manual intervention and improve safety management efficiency

Quickly sense hazardous events then respond to risks, report events and form a closed-loop in event handling

Integration with various video stream protocols such that existing equipment can be used to lower the cost of upgrading

Standard API interface for easier integration with third-party platforms
Thundercomm provides an algorithm + computing power + platform integrated smart petrol station solution.  On device side field data is collected by video monitoring and sensor devices. Then edge box performs real-time analysis. The cloud centrally manages equipment, AI algorithm, early warning, monitoring, and visualization.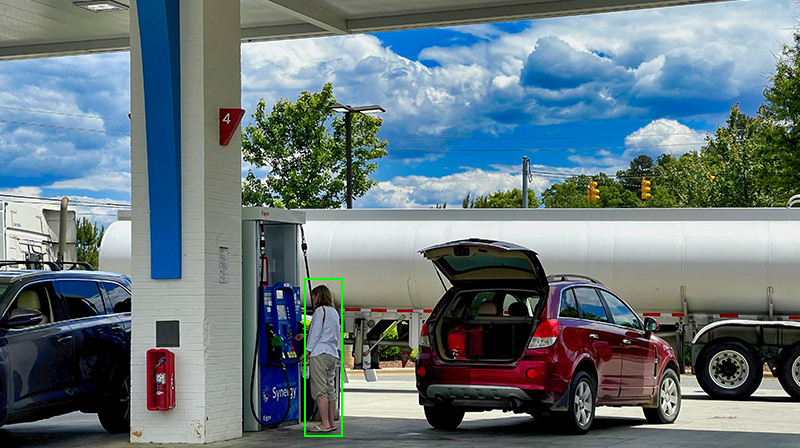 Petrol Station Scenario Algorithms
• Smoke and flame detection
• Uniform recognition
• Intrusion detection
• Unauthorized leave and sleep detection
• Smoking detection
• Phone call detection
• Motorized and non-motorized vehicles recognition
• Fuel truck recognition
• Fire extinguisher placement detection
• Static grounding clip recognition
• Petroleum unloading detection
• Personnel on duty monitoring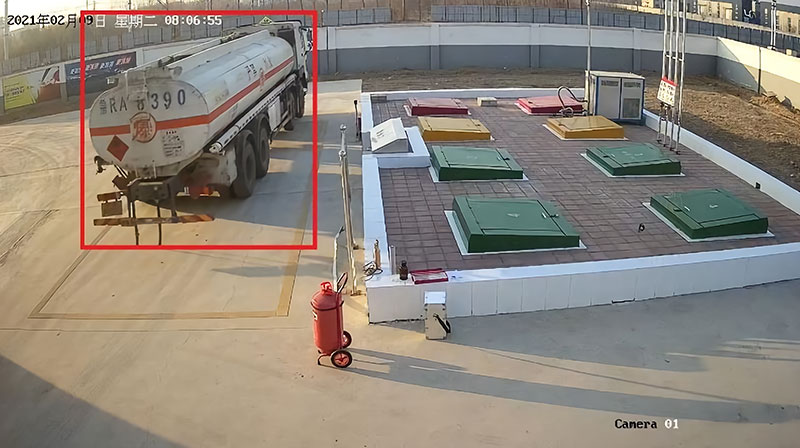 Intelligent analysis of petroleum unloading in petrol stations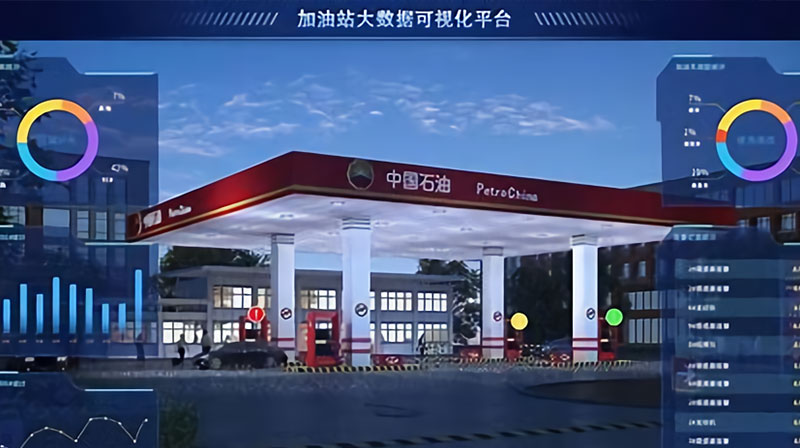 Precise and intelligent management of petrol stations