Thundercomm announces TurboX C8550 and CT4490 SOMs to enable ultimate AI experience and superior 5G connectivity of intelligent IoT devices
Thundercomm announces TurboX C8550 and CT4490 SOMs to enable ultimate AI experience and superior 5G connectivity of intelligent IoT devices
Apr. 17th, 2023, Thundercomm, a world leading IoT product and solution provider announced the release of its new modules TurboX C8550 SOM and CT4490 SOM. C8550 SOM is based on the next gen flagship Qualcomm® QCS8550 Processor from Qualcomm Technologies, Inc. featuring enhanced AI performance and higher power efficiency, to provide an ideal platform for the next-generation IoT products that require advanced camera capability, and superior graphics performance. CT4490 SOM is a cost-effective solution based on the Qualcomm® QCM4490 System-on-Chip (SoC), empowering mid-tier IoT devices such as industrial handheld and computing devices with 5G connectivity for high-quality connection.
Advances in AI and camera opened opportunities for edge AI and video conference applications. With more and more data to be processed at the edge in real-time, and the increasing demand for AI enhancements in video conferencing to improve the meeting experience, businesses in smart cameras, automated mobile robots, delivery robots, urban air mobility transportation and edge box are eagerly hunting for next generation powerful platforms to take advantage of the outstanding video and camera features in their intelligent IoT devices development.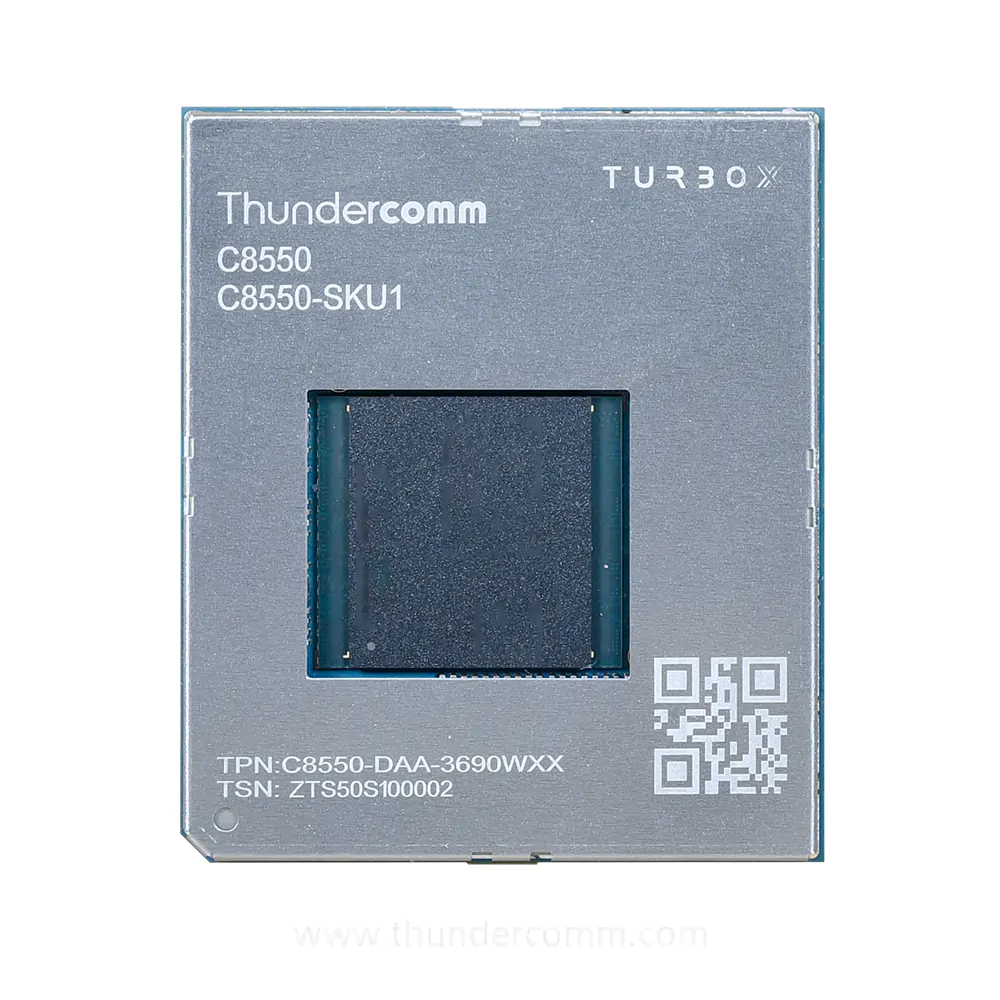 TurboX C8550 SOM can help OEMs to build ultra-performance AI camera and video conference devices with improved image and graphics processing capabilities. It's based on the new generation premium-tier Qualcomm QCS8550 Processor which is designed with a 4 nm process, for superior performance and power efficiency. It includes a Qualcomm® Kryo™ CPU, Qualcomm® Adreno™ A740 GPU for the highest graphics performance and power efficiency, Qualcomm Spectra™ ISP for the ultimate photography and videography experience, and the V73 AI-optimized Qualcomm® Hexagon™ Tensor Processor provides superior AI performance.
To compare with its predecessor TurboX C865 SOM, TurboX C8550 SOM has 1.5 times CPU performance improvement, 3 times GPU performance improvement, and 10 times AI performance improvement. In addition, TurboX C8550 SOM has built-in hypervisor/spatial audio with headtracking/AI-assisted pixel processing/AON camera/AON audio features to accelerate the development of intelligent IoT devices such as AI camera, edge box, video conference devices, robotics, etc.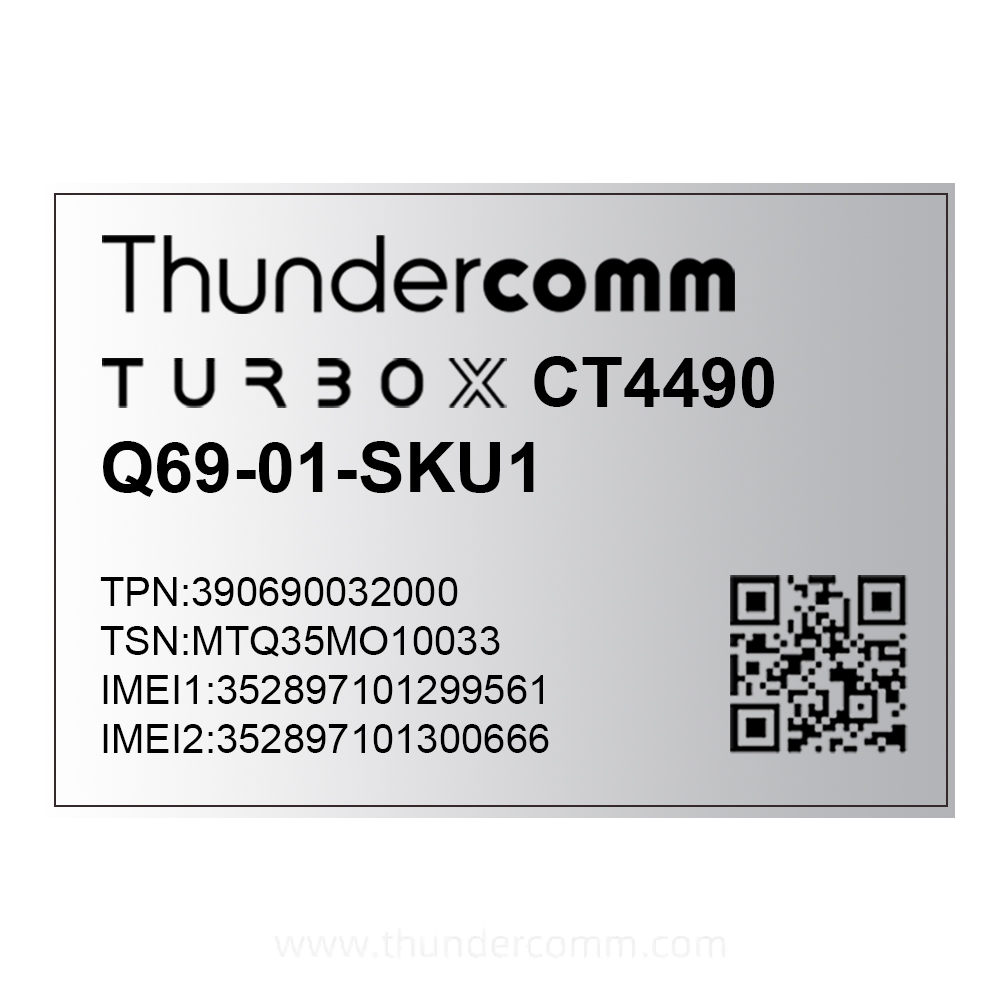 TurboX CT4490 SOM is powered by the Qualcomm® QCM4490 SoC, which adopts a 4nm advanced process, featuring 5G and Wi-Fi 6E connectivity, improved system performance, enhanced voice quality, and superior camera image quality compared with previously available processors thanks to the Qualcomm Spectra. It supports the Android 13 operating system and has a life cycle to the year 2030*.
TurboX CT4490 SOM is designed to meet specific use cases, such as instant access to data and video collaboration tools in remote surveillance. Its applications include industrial tablets & handheld, security panels, control & automation, body cameras, etc. The higher data rate, increased bandwidth, and ultra-low latency of 5G technology enable near real-time synchronization within the organization across multiple locations in a way that was not previously possible.
"Nowadays, AI performance is a highly demanding feature that can increase the value of smart devices. Many of our customers were asking about the enhancement of the AI capability when designing the new product. TurboX C8550 SOM is a high-end smart module with power efficiency, improved video and graphics performance to help OEMs build competitive products and expand their market share. While CT4490 SOM brings advanced 5G connectivity and premium Wi-Fi connectivity for industrial handheld and computing devices to enable high-quality and seamless connection anywhere." Said Pier Zhang, Director of Product Marketing at Thundercomm.